News
Posted by Casey Tenbarge on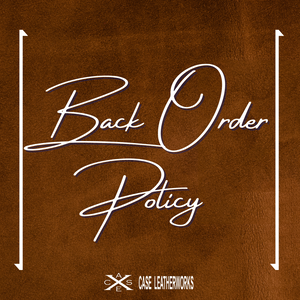 Here at CASE Leatherworks, we strive to give you quality, hand crafted products that look and feel custom made. We are continuously working to keep up with demands, however, there may be times where an item in our shop will sell out.  If you see the Back Order button instead of Add to Cart, then that item is currently out of stock. However, these items are still available for purchase and you will have your item shipped to you before the store is restocked. The turn around time for out of stock items is 7-10 days, from time of purchase,...
Posted by Casey Tenbarge on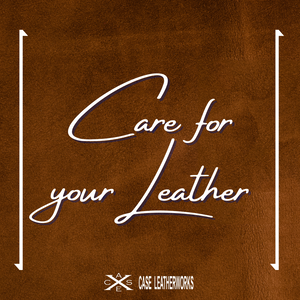 All of our products are made with high quality American and Italian leather, caring for your leather items will ensure that they will be around for years to come. Be sure you're cleaning your leather good with clean hands, leather will absorb grease and oil.  Do a quick cleaning every other day by briskly sweeping your leather good with a soft, dry, or slightly damp cloth. Condition! Leather conditioner (or balm) is like moisturizer for your leather good. Without it, the leather will dry out over time and it adds a layer of protection to the product's finish, repelling superficial...